On Sunday the 27th of August Jog For Jockeys 2017 will take place at Naas Racecourse. New addition to this years categories will be The Equine Team, to be eligible to enter this category you must work in an Equine related job. Teams may be mixed from the yards etc. for more information email info@irishinjuredjockeys.com, prizes to be confirmed.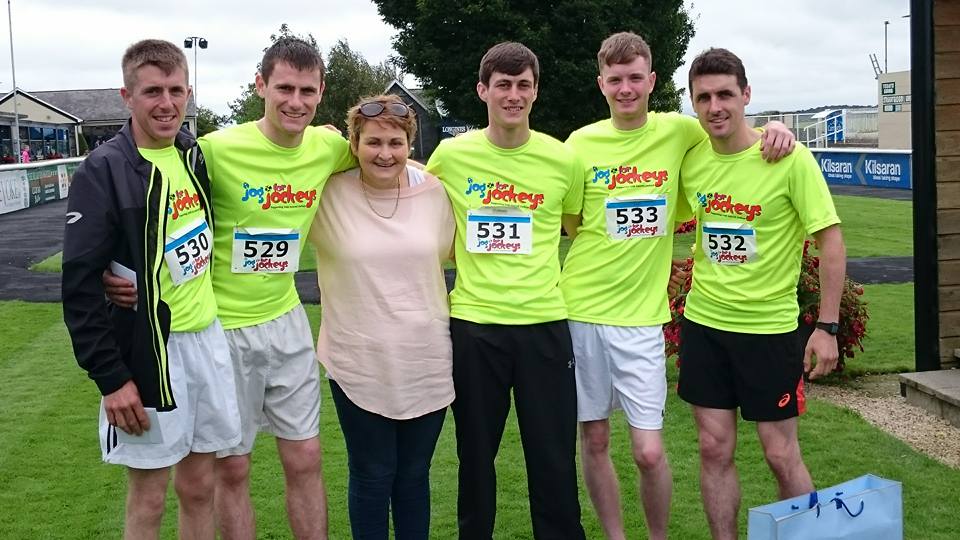 The Rhode Runners from The Dermot Welds Yard 2016 team winners.
The categories are as follows 10K Male/Female, 5K Male/Female, 5k Team, The Equine Team and Under 12 Boy/Girls, Unregistered Under 12 children can run for free on the day but will not be timed or receive a t-shirt.
The 10k route is a great cross-country test for the more serious runner, while the 5k is perfect for fun runners and their families. To avoid delays on the morning please register online.
Registration 9.00
Warm Up 10.00
10K 11.00
5K 11.30
All money raised will be donated to the Irish Injured Jockeys.
Numbers and T-shirt will be available for collection from Monday the 21st to Friday the 25th of August from The Irish Injured Jockeys, Curragh House, Dublin Road Kildare. Tel: 045 533011 Email: info@irishinjuredjockeys.com Website: www.irishinjuredjockeys.comFacebook: https://www.facebook.com/IrishInjuredJockeysFund/